Results 1 – 12 of 37 Build Your Own Metal Working Shop From Scrap (Complete 7 Book Series). Oct 10, by David J. Gingery and Vincent R. Gingery. Gingery Book Store features books written expecially for Inventors, Tinkerers, Machinists and Experimenters. Charcoal Foundry (Build Your Own Metal Working Shop from Scrap Book 1): 1 ( Build Your Own Metal Working Shop from Scrap Book 1). David J. Gingery.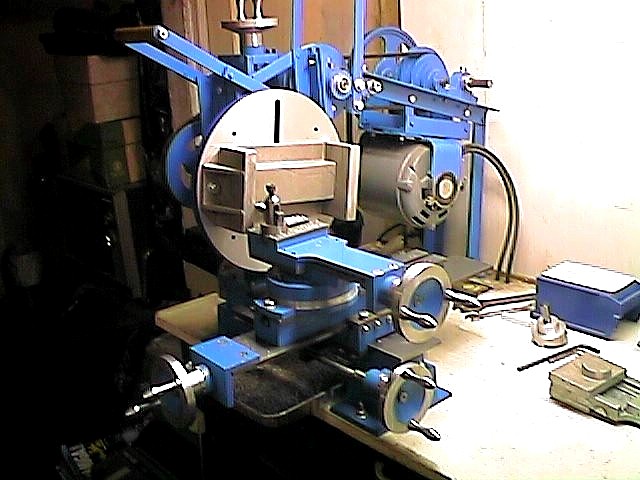 | | |
| --- | --- |
| Author: | Kazragar Zululkree |
| Country: | Guinea |
| Language: | English (Spanish) |
| Genre: | Art |
| Published (Last): | 24 December 2008 |
| Pages: | 54 |
| PDF File Size: | 11.61 Mb |
| ePub File Size: | 14.9 Mb |
| ISBN: | 256-3-30420-130-8 |
| Downloads: | 27632 |
| Price: | Free* [*Free Regsitration Required] |
| Uploader: | Shatilar |
Dave Gingery Essay
I am descended from 5, generations of tool-using primates. Also, I went to college and stuff. I am a long-time contributor to MAKE magazine and makezine.
If you hang around makers long enough, especially older ones, sooner or later somebody will mention Dave Gingery. And then everybody within earshot will either A genuflect or B look around in confusion at all the people who are genuflecting.
Some people are better with tools than others. His classic 6-book series, available for decades now through Lindsay Technical Books, begins with instruction about how to build a home blast dxve and sand table so you can melt scrap metal and cast your own metal parts from wooden patterns.
The remaining six books go on to describe how to use these castings to make your own lathe, metal shaper, milling machine, drill press, and indexing head. The order is important, because each tool requires the use of the previous machines in its construction.
All hail Dave Gingery | Make:
Dave, sadly, left us in Personally, I think there should be a formal day of remembrance among makers. The works of both father and son are available through Lindsay Technical Books.
The review includes some classic Gingery quotes. Please check your email. You will also be receiving the weekly Make: Newsletter to keep you inspired with new projects and more product reviews.
Thanks for your submission.
All hail Dave Gingery
Our editors will review your materials and follow up with you via email as soon as possible. In the meantime, keep making stuff! Subscribe to Make Magazine Today!
Rave the pages of MAKE: Ann Arbor aluminum casting davr How-To: Making glass with a grill and vacuum cleaner Homemade lathe…from a lawnmower Homemade metal spinning lathe. Send this to a friend Your email Recipient email Send Cancel. Welcome to the Make: You might also like these newsletters: Education How making is transforming learning. Thanks for signing up. Please check your email to confirm. Your changes have been saved. Get the Magazine Make: Sign up for the Make: Newsletter Stay inspired, keep making.